Why Choose Us
● Quality: We have professional and technical personnel who are proficient in weaving, dyeing and finishing to track the whole process of large-scale production and the most advanced testing equipment in the industry to ensure product quality.
● Professionalism: Deep develop industry 30 years, specializing in the production of down jacket fabrics, jackets and windbreaker fabrics, outdoor fabrics, and functional fabrics. We can meet various custom requirements of customers.
● Production capacity: 220 sets of Japan Tsudakoma jet loom, as well as a number ofprofessional and technical personnel who are proficient in weaving, dyeing and finishin.
● Service: We base on high quality,middle and high-end markets; our products meet international standards and are mainly exported to South Korea, Europe, the United States, Vietnam and other countries.
● Delivery: We are only 2.5 hours driving away from Shanghai Port, so export is very convenient.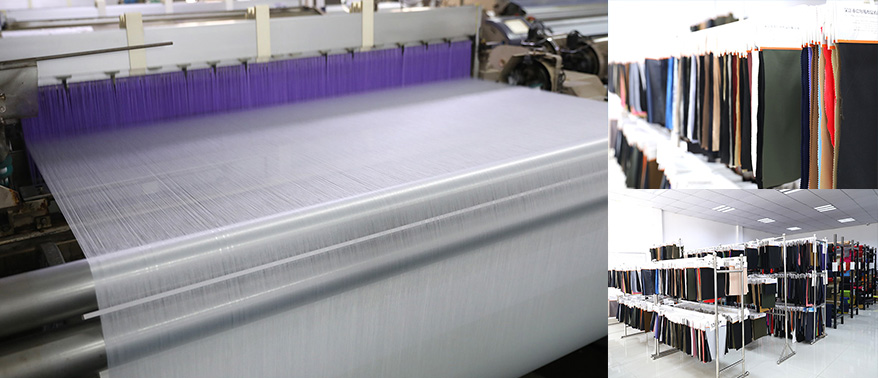 OUR COMMITMENT
● Zhenhong textile integrates high-quality resources in the raw materials / weaving / printing and dyeing and other aspects, the product are in line with export standards of Europe, the United States, Japan, South Korea and other countries. Zhenhong textile products are produced in strict accordance with your confirmation of quality samples, color samples and instructions, and taking it as a large cargo quality standards and acceptance criteria. After you receive the goods, please confirm the species, size, quantity and quality inspection. If any quality or other problems, please writing or e-mail formally notify Zhenhong within 7 days after receipt of your goods and before tailoring, Misilei Textile does not assume any responsibility after tailoring or overdue.
● Although we try our best, due to the lack of communication between the two sides or other unpredictable or uncontrollable factors, product may have quality problems, when the product appear quality problems, Zhenhong accept your replacement, replenishment or return request. When there is a delay in delivery, Zhenhong Textile will contract, compensation for the loss of your deposit.
● Zhenhong textile solution to the dispute over the contract: the two sides friendly consultation to resolve the consultation, orto people's court ruling in defend party.
● Miscelle textile fabrics delivery: 25 days for large orders after samples confirmed with general color, general 45 days for custom made; 5 days for color sample.